Our NU Scholars
Scholars represent the diversity of National University's degree programs, pathways, and career plans.
To learn more about the student experience from NU Scholars, feel free to read the NU Scholars' blog. By students, for students.
Giselle Barrera
Bachelor of Arts, Psychology
"It has been an honor to attend National University. I am grateful for the professors, advisors, and faculty who have assisted me through my journey here. I am currently pursuing a bachelor's degree in psychology. I recently applied and was admitted into the Scholars Program. I am excited to be a Scholar and am determined to learn as much as possible.
The Scholars Program allows me to network with academic professionals, and serve as an ambassador for this great university. I also have the privilege of assisting other veteran students in the Veterans Center. Essentially, I strive to serve as a role model for the students at National University."
Jeremiah Chambers
Bachelor of Science, Healthcare Administration
Military Veteran
"My journey as a student at National University, and now as a selected Scholar, has been deeply fulfilling.
From the hybrid class formats that have allowed me to continue in my professional and personal pursuits, to the amazing faculty and students that I have joined along the way, this journey, although rigorous, has illustrated National University's pursuit of sowing the future minds of our world.
The same minds that National University has imparted in its ethos – learning through living – is exemplified in the spirit and determination of my fellow Scholars. These are some of the brightest minds that represent the rich student body found at National, and we support each other's future successes.
I am eternally grateful for the opportunities the Scholar Program has afforded me."
Emily Ducote
Bachelor of Science, Nursing
"My journey with National University began about three-and-a-half years ago, as I was searching desperately for a nursing program that worked with my schedule. I spoke with an admissions advisor and felt immediate relief after learning about the set-up of the program. I decided to finish my last few prerequisites at National University to get a feel for the class set up and my grades and GPA instantly improved.
I realized that the one course per month format allowed me to focus solely on one subject and, in turn, my grades were better than ever. Because of this, I was able to get into the nursing program and, four months in, I am excelling in the program."
Wendy Going
Bachelor of Arts, Early Childhood Education, Integrated Credential Program
"I am the mother to four fantastic kids. My oldest son was diagnosed with Autism many years ago and, unfortunately, my marriage recently ended in divorce. I never expected to be starting life over as a single mother at 40, but here I am.
I am thankful that I found a school that offers me the support and flexibility to start this new chapter in my life. I am inspired by the quote, 'New beginnings are often disguised as painful endings' by Lao Tzu."
Katrine Khan
Bachelor of Science, Nursing
"My journey at National University has been unlike any other experience I've had. There's a sense of both diversity and community at National University. Most of all, I love the people I've met throughout my journey. I've found lifetime friends here, and I also found a fountain of inspirations here. Being an NU ambassador as well as a new NU Scholar is my way of giving back to the university. I can say, loud and proud, that I'm glad I'm a student here."
Roberto Gonzalez
Bachelor of Science, Nursing
"I started my journey at NU in April 2016 to start pre-requisite classes for nursing school. Before then, I had obtained my GED after dropping out of high school at the start of my senior year. But now, I'm on my way to earning my bachelor's degree in nursing! Thanks to NU, I've been able to take and complete classes at an accelerated pace, all while still being able to work full time to pay rent/bills.
I hope that with the school's assistance, and my guidance as an ambassador, future students will have the positive experiences that I've had. Thanks to the school, staff, and co-students/classmates, my time at NU thus far has been great. I'm very much looking forward to lending my hand, knowledge, and experiences to help guide others in making their dream a reality."
Alejandro Vargas
Master of Arts, Education
"National University is, and has always been, a place of promise and opportunity. Being employed full time, a single father, and actively involved in my community, the idea of achieving my educational goals seemed difficult and out of reach. Also, the idea of returning to school in my 40s was overwhelming and intimidating. From the moment I began my National University experience, however, I found all of my fears and concerns were unwarranted.
National University is a special place; here, we can reinvent who we are and move towards a better future for ourselves and our families. I have had many great experiences during my time at NU, but perhaps the most humbling has been the honor of representing the university as a participant in the NU Scholars Program. Being admitted into the Scholars Program is both a point of pride and appreciation.
In the NU Scholars Program, one can find many unique opportunities, such as participating in specialized individual programs, a study abroad experience, and taking part in leadership trainings. I cannot express how overwhelmingly grateful I am for the opportunities I have been privileged to and how this program has positively impacted so many aspects of my personal and professional life."
Jordan Marshall
Bachelor of Science, Nursing
"I am currently a nursing student at the Fresno campus. I attended National University after graduating high school, determined to become a nurse. I have been a student of National University for about a year and a half, and I will finish the nursing program in about another year and a half. I am so honored and excited to be a part of the NU Scholars Program. I have so much passion for National University and truly believe in what we stand for as a school. The NU Scholars Program allows me to express my passion for National University through leadership, community involvement, student relationships, and personal growth such as research and travel opportunities. I am excited for what the future holds for the NU Scholars!"
Claudia Garcia
Master of Family Therapy
"I am a graduate student at National University seeking a Master of Arts in Counseling Psychology at the Kearny Mesa campus in San Diego. I also received my bachelor's degree in psychology from National University. My education and training at National University have prepared me for the field, and I now have five years of experience providing services to the San Diego community.
As part of the NU Scholars Program, I am excited and motivated to continue developing my skills to better serve my community. As an NU Scholar, I am committed to grow as a student and a professional, and to positively impacting the student community at National University."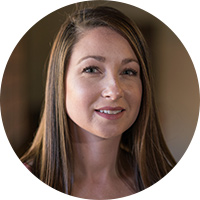 Cassie Chavez
Bachelor of Science, Nursing - Fresno
"I am a wife, mother of two, and a full-time nursing student at the NU Fresno campus. I have always been passionate about healthcare but, after working as a Medical Scribe Regional Manager for 10 years, and having my two children, I decided it was the right time for me to return to school. Nursing is the right profession for me because I love learning, I enjoy being challenged, and I want to care and advocate for patients.
I chose to further my education by obtaining a B.S.N. through National University because the nursing program focuses on developing my critical thinking and leadership skills, reinforces patient-centered care, and supports evidence-based practice. At National University I am receiving a high-quality education and gaining experience from educators currently working in the field. The program's unique platform allows me to complete classes in an accelerated format both on-campus and online.
Obtaining my B.S.N. will afford to me life-long educational opportunities in the nursing field and it will allow me to be an advocate for patients, a leader to other nurses, and an educator in the community.
Being selected for the NU Scholars Program is both an honor and a privilege. I appreciate being acknowledged for my hard-work and dedication but am also thankful that the NU Scholars Program will allow me to strengthen my leadership skills, support me in giving back to the community, and more! I look forward to being a part of this amazing opportunity."
Brystal Colbert
Bachelor of Arts, English - Riverside
"I am currently studying English in the pursuit of obtaining a B.A. I will then strive for a Master's degree in Special Education (mild/moderate). I am a wife and the mother to two young sons. In addition, I work full-time as a student attendant aide for special education services. I chose to attend National University because of the format of the online program. I am able to be a wife and mother, while I work and further my education. Thus far, I have had an exceptional experience with the academics, my professors, and my fellow students. The courses are rigorous, yet challenge the students in the most productive ways. National University produces students who go on to become leaders and positive contributors to their communities."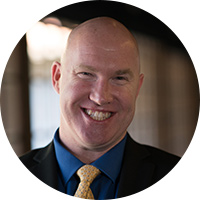 Clinton Pusey
Bachelor of Science, Nursing - San Diego
"I am currently attending National University's Bachelor of Science in Nursing (BSN) program within Cohort 52, to advance my career to the next level, and better serve my community.
I was born and raised in the region of Newcastle, Australia. My professional career began in the field of Fire and Emergency Medical Services (EMS), where most of these sleepless years were spent as a Firefighter/Paramedic for a busy, municipal Fire Department.
I am a father of three, and I am joyfully married to my best friend, who also happily chose National University in achieving her own BSN degree. Currently, she serves as one of San Diego's few prestigious neonatal, emergency flight nurses, which remains nothing short of inspirational. Like all adult-learners, my day is full from dawn till dusk with maintaining a household, running children's errands, fulfilling every-day activities, and completing my assigned school-work on time. As busy as it seems, it is never unachievable, nor impossible.
While my early educational history was fraught with uphill struggles and demoralization, it was the various study models that National University offered, which allowed me to truly realize the potential of what I was academically capable of.
Returning to school in my 40s was daunting and intimidating to say the least. However, the university offers such guided expertise and personalization; there really was no valid reason not to pursue my goals.
The NU Scholars Program, on top of the already established university support, creates an extraordinary platform to better assist my fellow students, serve the public as I have done for years, develop advanced leadership skills, and become an ambassador to the school that has helped change my life for the better. Aside from the scholarship award, the NU Scholars Program itself offers an incredible opportunity for academic expansion and career advancement in a competitive marketplace. It is such an honour to be bestowed this opportunity."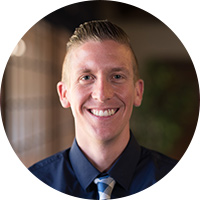 Kyle Roloff
Bachelor of Science, Nursing (Second Bachelor's) - San Diego
"My name is Kyle Roloff, and I am a born and raised San Diego native. I am currently in the nursing program here at National University and am excited about a career in nursing. Nursing is something I feel I was meant to do - it just took me a lot longer than some to figure it out! Before starting the program, I worked at a therapeutic riding center, teaching children and adults with special needs how to ride a horse. The students ranged in abilities and had many different diagnoses and each one of them holds a special place in my heart. It is because of this program that I love making a true difference in someone's life. I knew that working with children was "my calling" and that it was the first thing that truly gave meaning to my life!
I am currently engaged to my amazing fiancé, Ryan, and we hope to have a wonderful wedding after I complete my program. I work as a case manager and CNA for patients in the homecare setting, and I hold a board position on our student-run nursing association. As the NUSNA Director of Community Service, I get to be in the community helping many different populations of people and hopefully making a difference in this world. I am excited about the opportunity of being a NU Scholar and look forward to all the doors it will open!"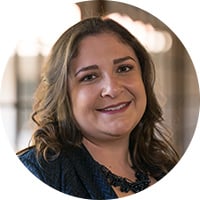 Jessica Rogers
Bachelor of Arts, Early Childhood Education - Sacramento
"My name is Jessica Rogers. I am a wife, mother of two children under five-years-old, and a National University Scholar. I also work full-time as a para-educator in the Elk Grove Unified School District, assisting children with special needs. I have been attending National University since August 2016 and am currently enrolled as an undergraduate student in the Early Childhood Education program. I will continue with National University to receive my Special Education teaching credential.
Being a mother and working full-time limits my ability to pursue my education in the traditional classroom setting. This is why National University's online platform is perfect for someone like me. With their flexible schedule and supportive and knowledgeable faculty, I can be a successful student, provide for my family, and pursue my dreams."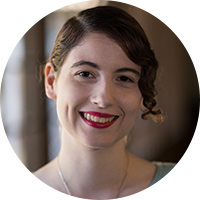 Danielle Ross
Bachelor of Science, Biology - San Diego
"I am a Wildlife Technician with Project Wildlife - working to save injured and orphaned wild animals from all over San Diego County. I have Dysautonomia, a disorder of the autonomic nervous system, which I have been diagnosed with since age 12. I wish to work in the field of wildlife medicine and research."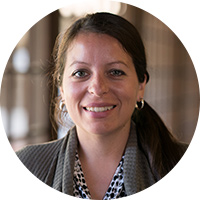 Pamela Tran
Bachelor of Science, Nursing - San Diego
"I was born and spent most of my life in San Diego, though I lived in Central Texas for about 10 years. My background is in animal behavior and veterinary medicine. I currently work as a part-time veterinary technician and am in the National University nursing (BSN) program. I am a mother of a 2-year-old and am expecting another this summer. I am married and have 4 dogs, a horse, two turtles, a parrot, and raise tilapia in our aquaponics system.
My plans are to work as an ICU nurse for at least one year then continue to pursue a degree as nurse anesthetist. I have a busy life, but I am blessed to be able to go to a school that fits my busy schedule. I am excited for this year and all that I will experience."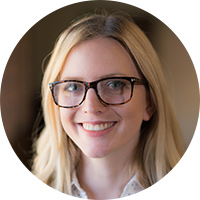 Vanessa Solarczyk
Bachelor of Science, Nursing - Fresno
"I am in the nursing program working towards a Bachelor of Science, Nursing, so I can become a registered nurse. When I started the fast-paced nursing program at NU, I was also my mother's full-time caretaker. By staying focused and tightly managing my time, I have been able to stay in school while coping with her illness and her tragic death. It has not been easy to excel at National University, but the platform, flexible class schedule, supportive counselors and caring teachers have been critical to my success. In only a year, I will be able to work in a hospital and have the privilege to give back what other healthcare workers gave—not only to my mother—but also to my family during the most difficult time in our lives. Ultimately, I feel so privileged and grateful to have become an NU Scholar and be given the opportunity to share with others why National University is a place for success, understanding and growth."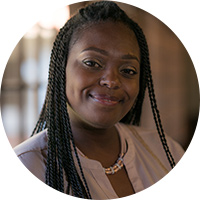 Jordana Williams-Lark
Bachelor of Science, Nursing - San Diego
"I am currently enrolled in the BSN program at National University. The road to this point in my education has been a very bumpy one. My initial attempt at college was over 20 years ago. I ended up having to leave school for various reasons, and I thought I would return the following semester. Well, during that break, life happened: children, several careers, and some attempts at returning to school. Married to a sailor in the U.S. Navy, and having to move every 3 years, made it almost impossible to get into a nursing program, as the waitlists for entry are sometimes as long as a year. When we moved here to San Diego, I decided it's going to have to be now or never because I was not ready to give up on my dream of being a nurse.
Walking into the admissions office at National University, I was certain that I'd be told I'd have to start my education all over again. At my age that would have been devastating news to hear. I had actually already prepared myself emotionally for it. I spoke with the advisor for a short time, and she requested that I have my official transcripts sent in. About a week later, I received a call from her to set up an appointment to meet. I was excited, and relieved, to learn that not only would NU accept most of the prerequisite courses I'd already taken, but I would also only have to take a few more to be eligible to apply to the nursing program!
What I love most about NU is that the courses are only a month long. For those of us who don't really have a lot of time, because of multiple obligations we may have, including family and careers, one-month courses make obtaining a degree very attainable.
The best part: I don't ever feel like I have to choose between my education and my family.
I am a very strong believer in the idea that everything happens for a reason. And I would not trade the long, twisted road that I've travelled to get to this point for anything. It is what has prepared me for what's to come."
"You are never too old to set another goal or to dream a new dream." - C.S. Lewis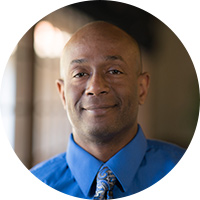 Terrence Lawson
Master of Public Health - San Diego. Active Duty, U.S. Navy.
"I'm a native of Summerton, South Carolina currently living in Chula Vista and conducting a daily commute to Camp Pendleton. I am currently married and have one special needs son, age 8. I'm an enlisted sailor in United States Navy, since June 1998, and this will be my 20th year of service.
I am an Independent Duty Corpsman (IDC). Patient care and preventative health services is what I perform daily, including prescribing medications to treating anxiety or splinting fractures. As a result of my military opportunities, I'm a Certified Surgical Technologist (16 years), Basic Life Support (BLS) provider, and instructor.
I received my undergraduate education from Ashford University in Health and Wellness, and I obtained a Master's of Science, Health Sciences with a Public Health concentration, from Trident University International. Currently, I am enrolled in the Master's of Public Health program here at National University with a projected program completion date of June 2018.
My volunteer activities include coaching youth sports for flag football, volunteering at the San Diego Food Bank, and USO San Diego- Neil Ash Airport Center.
I'm grateful for the opportunity to be an NU Scholar. This will allow me to continue my educational goals and continue to provide the educational background to be a well-rounded physician.
Anything you want can be achieved with a little hard work and determination."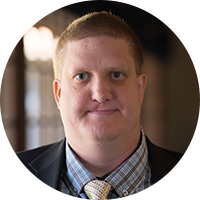 Brent Harris
Creative Writing MFA - 29 Palms
"I'm a master's student in Creative Writing. I'm also a stay-at-home dad to a deploying Navy wife. National University has the flexibility and first-rate faculty to help me pursue my educational and professional goals.
I want to be a writer, publish books, and work for television. Several of my works have already been published, including my alternate-history novel of the American Revolution: A Time of Need, and a short story, Twilight of the Mesozoic Moon, which garnered a Sidewise Award Nomination. I currently reside in Southern California where I've lived long enough to become convinced that Joshua trees are, in fact, real trees. When not writing and going to school, I focus on my family, and volunteer efforts in the community."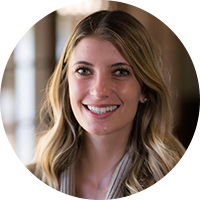 Rachel Wexler
Master of Arts, Education with Integrated Teaching Credential - San Diego
"I am currently working as a full-time employee benefits insurance broker and making a career change to follow my passion for children and education. I was born and raised in San Diego and graduated from San Diego State. I enjoy any outdoor activities, cooking, and reading in my spare time."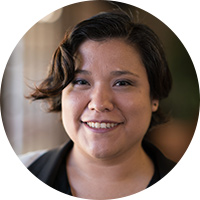 Gisela Michelle Lagos
Master of Arts, Strategic Communication, Emphasis in Organizational Leadership - San Diego
"As a first-generation college graduate and the daughter to immigrant parents, I was pleased to graduate from National University at the age of 35 with an undergraduate degree in Digital Journalism. Growing up in a low income and underrepresented community left me with a desire not only to strive to better my own situation, but also to share that knowledge with individuals I mentor and coach. My long-term goal is to work as a Strategic Planning Specialist in the non-profit sector. By consulting for not-for-profit organizations, I hope to provide an analytical and critical eye in formulating and advancing their strategic goals."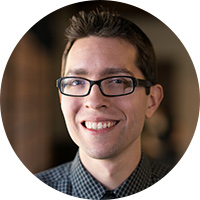 Jordan Montejano
Creative Writing MFA
"English has been my passion through my drive to learn, read, write, and teach. As a Professional Expert English Tutor at Crafton Hills College, I work to help students sharpen their writing skills as they find their unique voice. The online MFA Fiction Program at National University offers a unique and focused platform with dedicated professors, faculty, and students. The program has given me the tools to be a skilled writer and teacher as I serve others through the NU Scholars Program and work toward becoming a Professor of English."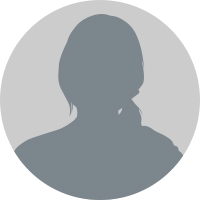 Shirley Zhao
Master of Science in Nurse Anesthesia - Fresno
"For as long as I can remember I have always had a passion for helping others.
This passion was instilled in me at an early age. I am first generation Chinese American student to parents who are both immigrants, and I grew up surrounded by family members who have been caretakers/medical professionals in some capacity. Growing up in this environment has made me privy to unique aspects of cultural diversity wrought with challenges that can be overcome through compassion for helping others. These experiences deeply ingrained in me the spirit of helping others, fueling my drive to become a nurse.
My journey into nursing has taken me from Southern California to Nevada, and now here to Fresno. Throughout my journey, education has always been a first and foremost in my life. Being the first person in my family to go to college, I have learned the value of applying oneself whole heartedly to their studies. It was with this thirst for learning that I graduated with a BSN and a GPA of 4.0 from Roseman University of the Health Sciences. Shortly thereafter, I applied my ever-growing knowledge base to work experience as a nurse in the critical care setting. It was during my critical care experience where I learned how to operate as an integral part of a team while being exposed to situations that fostered my growth in essential knowledge and skillsets needed to save lives. While I enjoyed my experience, I felt I needed more. I wanted to challenge myself in my profession, as well as my education.
Because one of the major benefits being in the nursing profession is that it opens oneself to many opportunities, I knew I would be able to fulfill my desire to grow. It was after two years of critical care nursing that I decided to bring my desires to fruition and apply to join the ever-growing dynamic field of CRNA. Thus, I was back in school to complete my Master's in Nurse Anesthesia here at National University in Fresno. It was evident from the beginning that the program director here at National University's Fresno campus offered a great number of opportunities for me to achieve my goals.
The NU Scholars Program focuses on leadership, giving back to the community, international opportunities, and peer mentoring. NU creates an environment for success and spreads their impact through their positivity around the community. Furthermore, it has been an honor and privilege to be able to attend National University's CRNA program here in Fresno."